working together
Our key focus is developing a comprehensive understanding of our client's needs whilst delivering value, excellence and certainty in every aspect of our service. It's our dedication to understanding our client's objective and exceeding their expectations that has earned INTREC a reputation for outstanding service, quality, safety and reliability.
We work closely with you to understand the full scope and expectations for the project, and then use this to determine the ideal team to make it happen. Our construction solutions include all aspects of the building process across all forms of contract. With our resources and expertise, we deliver projects up to $50m with successful outcomes to our varied and valued client base.
Construction
INTREC are adept at managing the construction of new buildings and extensions to existing structures. Our team work together to ensure industry best practise is achieved for each and every construction project we undertake.
Interiors & Refurbishment
Interiors and refurbishment projects are our bread and butter. Whether working regionally, within heritage constraints, across multiple sites or in a live environment, INTREC approach interior spaces with expertise, attention-to-detail and an uncompromising commitment to quality.
Sustainability & Infrastructure
INTREC's staff are suitably experienced to manage a wide range of infrastructure improvements including: Mechanical, Electrical, Wet and Dry, Hydraulic, Roof Replacements, Façade Remediation, Structural Strengthening, Flooring, DDA Upgrades and Asbestos or Lead Paint Removal.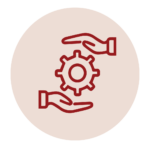 Early contractor involvement
INTREC strongly support a partnered approach, working collaboratively with clients to reduce cost, time and risk on a project. Open communication, accurate transferal of information and effective time management is key to the success of the process. This is achieved by focussing on five key areas; Cost, Quality, Design, Programme and Buildability. We understand that the ECI Phase may evolve during the process. Our in-house Design Managers, along with the project delivery team, will work closely with key stakeholders to provide our clients with valuable outcomes.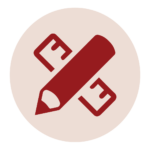 Design & Construct
We have carried out a number of design and construct projects in both the private and public sector, offering value-for-money and quality projects delivered on time. INTREC are adept at managing the design and construct model in accordance with the PMO Processes and the establishment, implementation and maintenance of management systems in accordance with INTREC Business Processes and Contractual Requirements.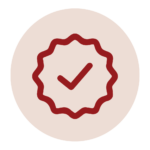 Construct Only
INTREC are highly experienced in delivering projects under a Construct Only Contract. Our Construct Only agreements provide cost-certainty and risk-mitigation for our clients, with transparent communication a priority throughout the construction process.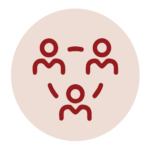 Managing Contractor
INTREC are able to manage the design and construction process to achieve positive commercial outcomes for our clients. INTREC are well-versed with assisting our clients with scoping, risk reduction studies, design development, cost planning, programming and obtaining any approvals that may be required.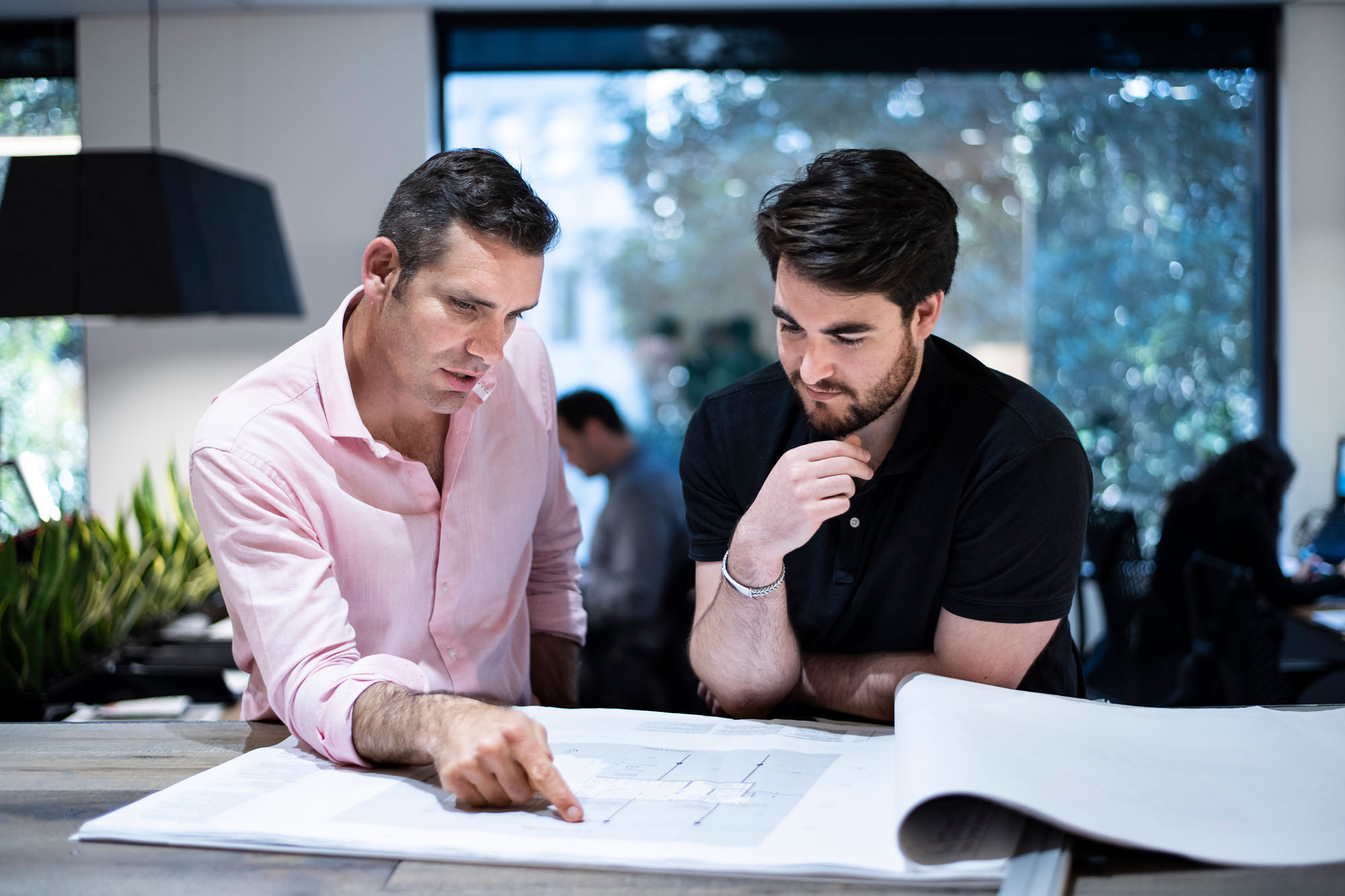 Project Management
We are capable of providing Construction Management solutions from DA approved documentation through to Construction Certificate. Our ECI agreements ensure an extensive, compliant and practical design to exceed client expectations.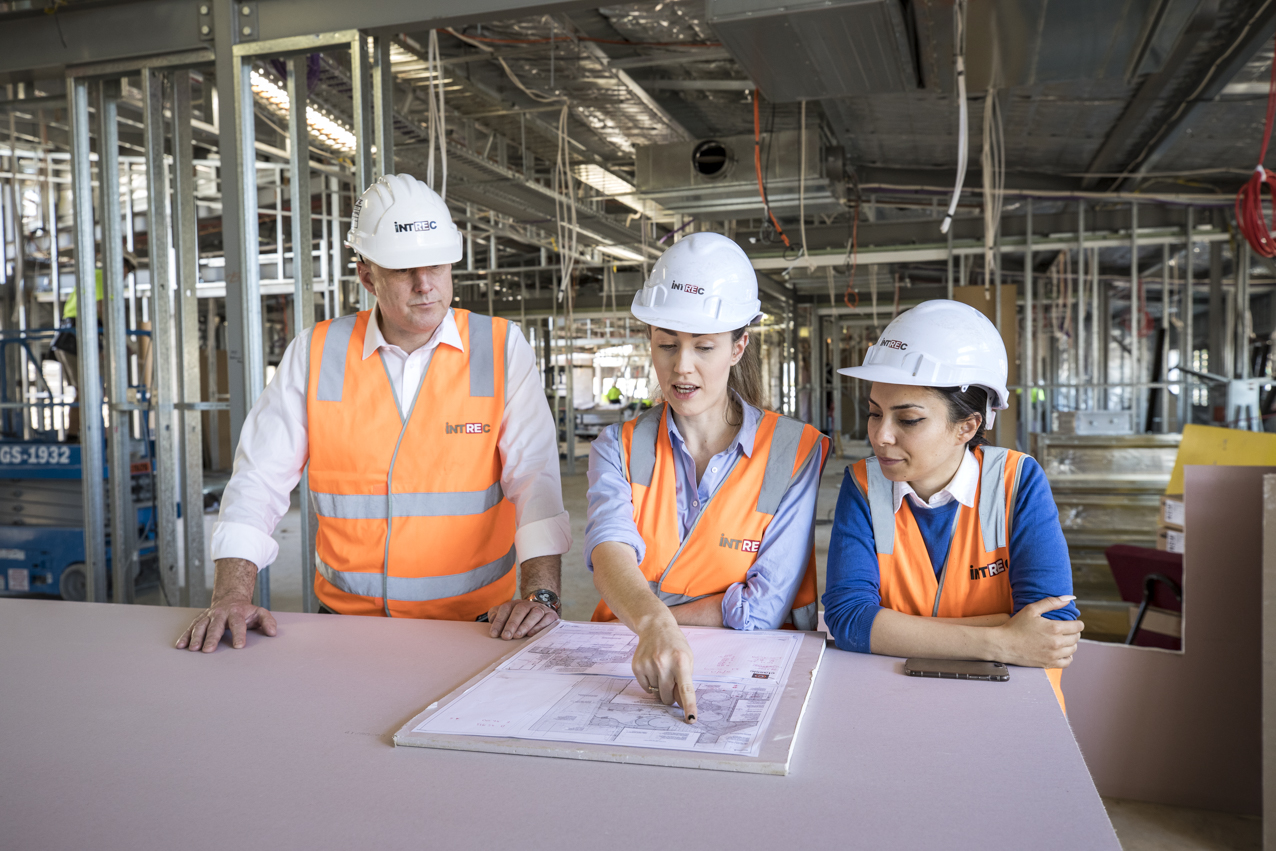 Program Management
From a one-off project to a National multisite rollout, INTREC have the team and resources to satisfy any situation. Our experience with Capital Works programmes and Government initiatives make INTREC the obvious choice.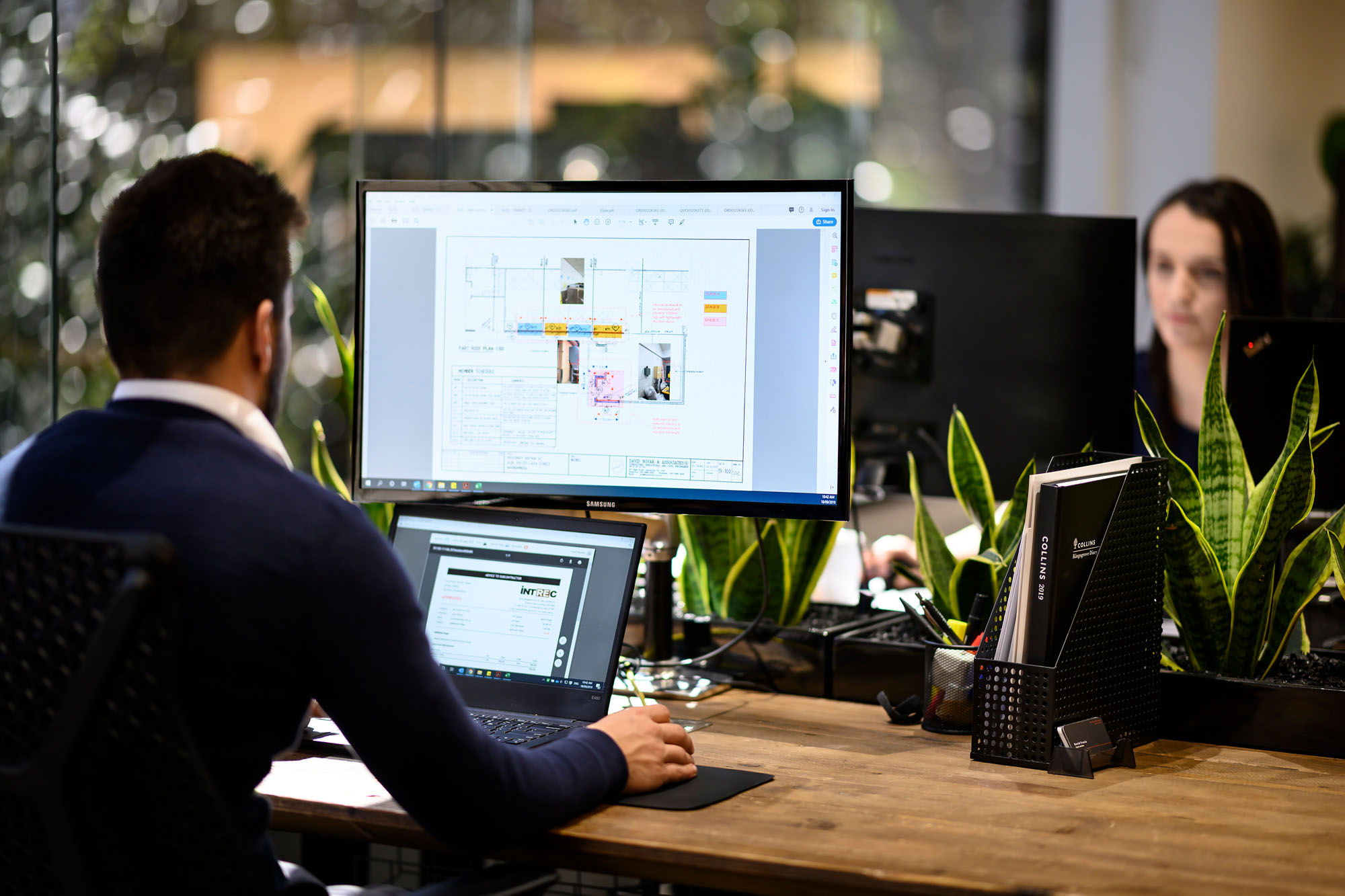 Design Management
Design Management is the key to a successful project balancing Form, Function and Cost. INTREC has a strong Design Management team in Architecture, Services, Structure & Commissioning.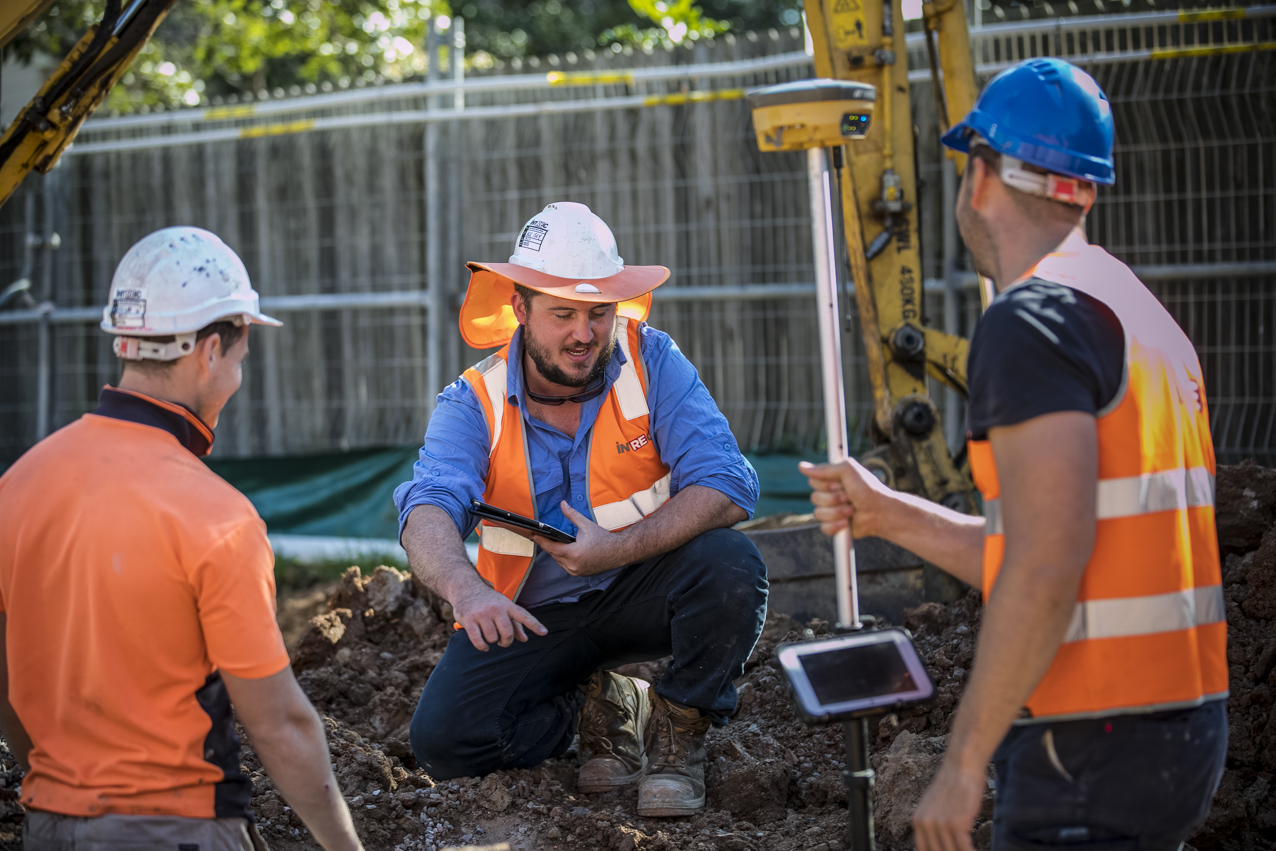 Programmed Maintenance
INTREC prides itself on repeat business and the strength of our relationships. Client service after Practical Completion is an important part of every project – this keeps us in touch with a client and demonstrates our commitment to the outcome.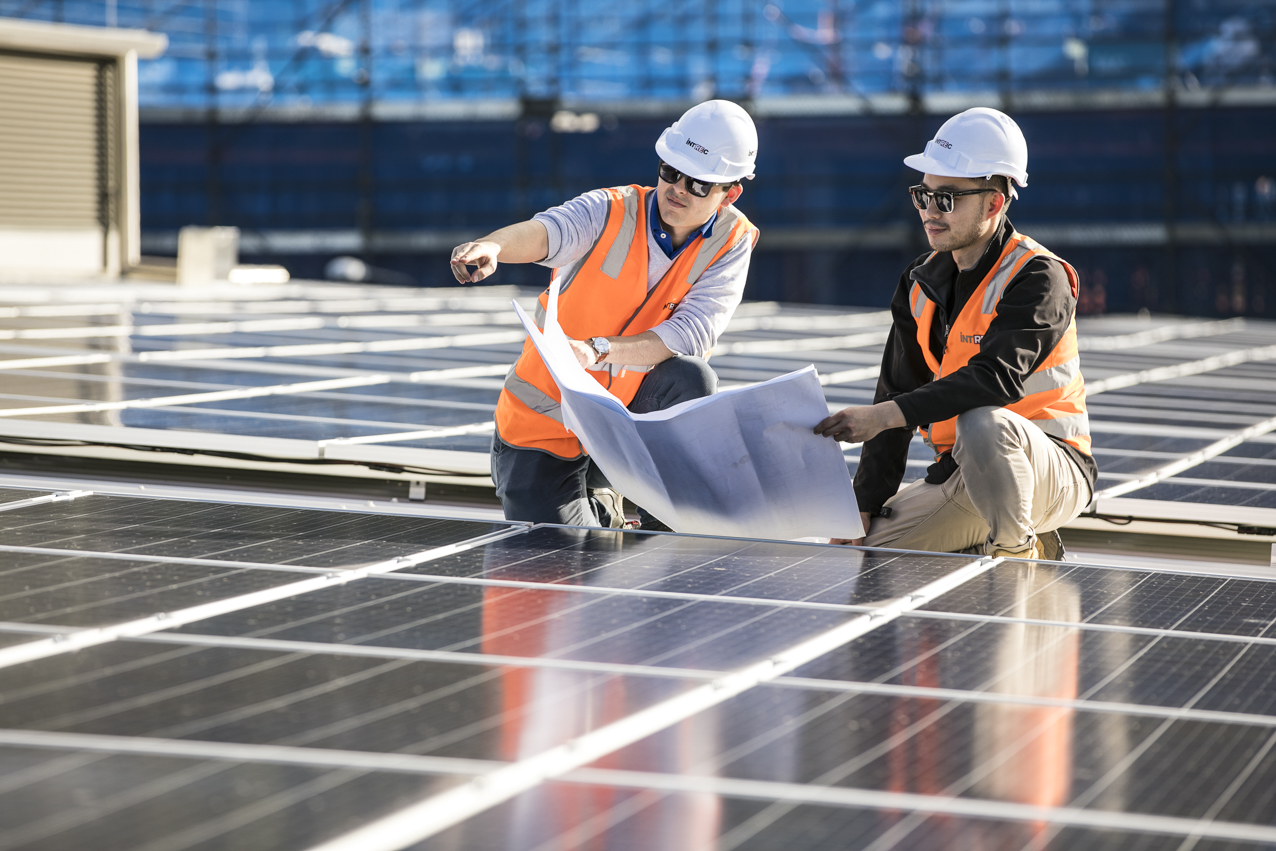 Cost Management
INTREC's Team of experienced Cost Managers in NSW, VIC and QLD ensures every project has accurate financial discipline and governance. Providing the client with live costing and VE opportunities from start to finish.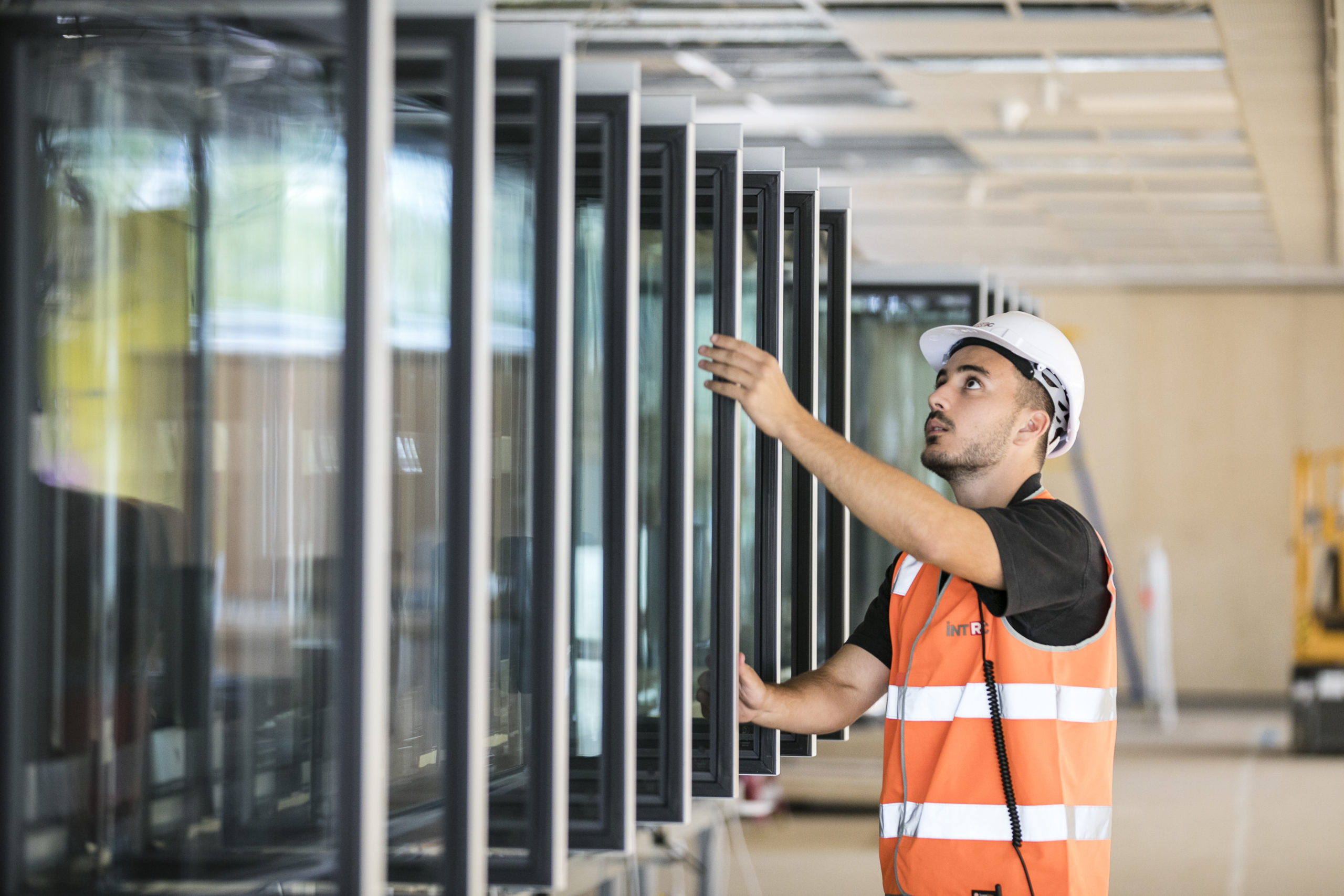 Delivery/Construction
For over 24 years INTREC's strength has been driven by our ability to deliver projects to the highest standard. INTREC's delivery is centered around our Quality Assurance, Safety and Environmental systems.