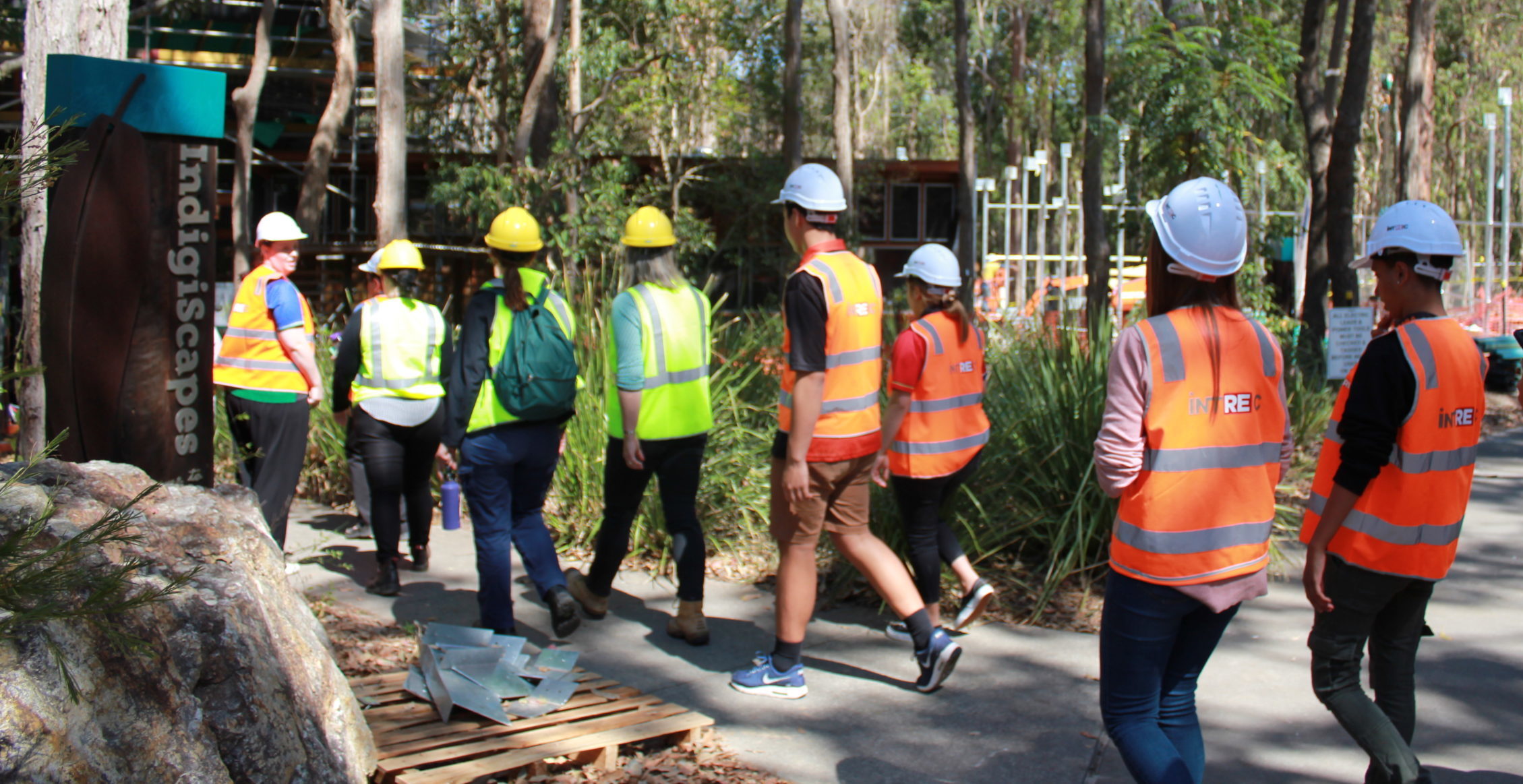 In 2019 INTREC embarked on a partnership with Hymba Yumba, an independent, co-educational school based in Springfield, Queensland with a strong focus on excellence in the Arts and Science. Speaking the Bidjara Language, Hymba Yumba is a Listening and Learning Place; an innovative education and community-building initiative that prides itself in offering jarjums a Prep-Year 12 education grounded in Aboriginal and Torres Strait Islander cultures.
Jarjums build strong and proud Indigenous identities in a nurturing and inspiring learning environment. The contribution of knowledge and wisdom by Elders, families, staff and community is at the core of the education process at Hymba Yumba. Jarjums are actively engaged in education and expected to achieve solid academic outcomes. Their confidence, commitment, self-esteem growth and pride in Culture drives them forward.
INTREC embarked on a partnership with the Hymba Yumba – Springfield Campus in early May of 2019, when our team took on the ultimate rowing machine challenge. We collectively rowed 42 kilometres to raise funds for Hymba Yumba, which was used to purchase special plastic instruments as part of their new Music Programme. Our team also hosted some students from Hymba Yumba at our Indigiscapes site in Redlands, Queensland. Our INTREC Project Manager for the Indigiscapes project educated the students about the project and explained each process of the build, how we've worked through challenging aspects and how the building will be used upon completion. Over a barbecue lunch, our INTREC Project Manager and the entire construction team sat down with the students for a Q & A session and to explain their current role, their journey through the construction industry and potential pathway opportunities for the students in the future
.