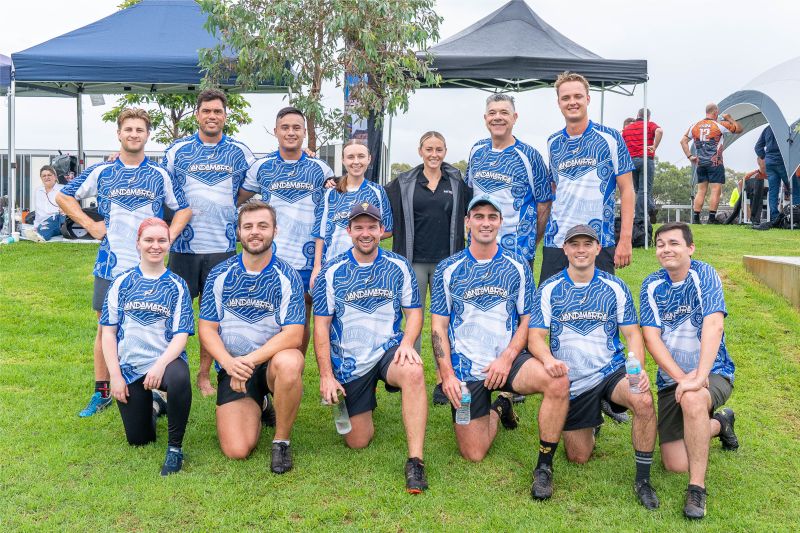 INTREC NSW jumped into action last Friday, braving the rain to participate in Bennelong Energy Services' 2022 Bennelong Cup.
INTREC is proud to be a gold sponsor of the event, supporting the NRL's School to Work program, the Waratah Project, and Souths Cares. The day is a great chance to provide support and employment opportunities to Indigenous students transitioning from school to work, and it was great to see so many companies supporting the initiative.
At INTREC we are committed to incorporating indigenous participation as a core function in the company's project management processes and maintaining Aboriginal cultural awareness in the workplace. We are continually increasing understanding, value and recognition of Aboriginal and Torres Strait Islander cultures, histories, knowledge, and rights through cultural learning initiatives.
Thanks to all the participating teams for putting on such a great day. Bring on next year!
To learn more about our commitment to Indigenous Opportunity, visit our website: https://lnkd.in/gesSNBX