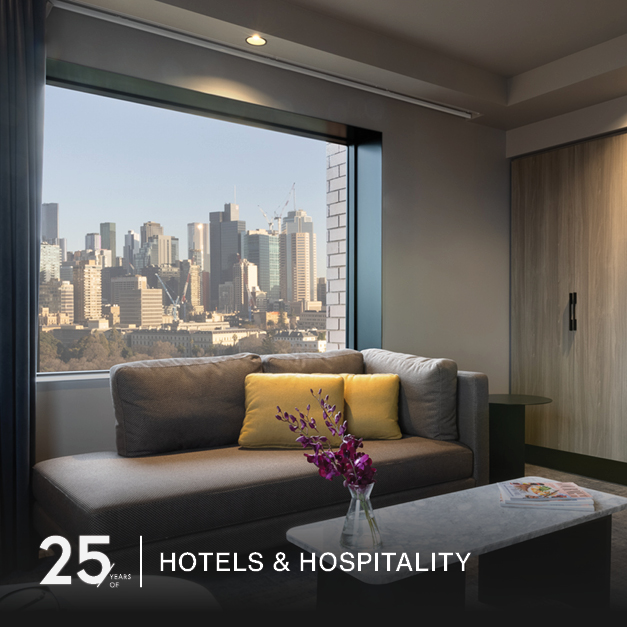 For over 25 years, we've partnered with world-class hotels and hospitality venues across the Eastern Seaboard of Australia to deliver full-floor refurbishments, new-build construction, and complex service upgrades.
We work closely with our clients through concept to completion and ensure each project is designed to enhance the customer experience of guests and all stakeholders.
Through our diverse portfolio and experience, we have developed a comprehensive understanding of sophisticated processes and requirements, and offer flexibility when working within live environments.
We have proudly transformed hotels, clubs and food & beverage venues into innovative and inviting environments, forming positive relationships with all project stakeholders to deliver our projects without compromising the operations of hospitality venues.
View our Hotels & Hospitality portfolio here