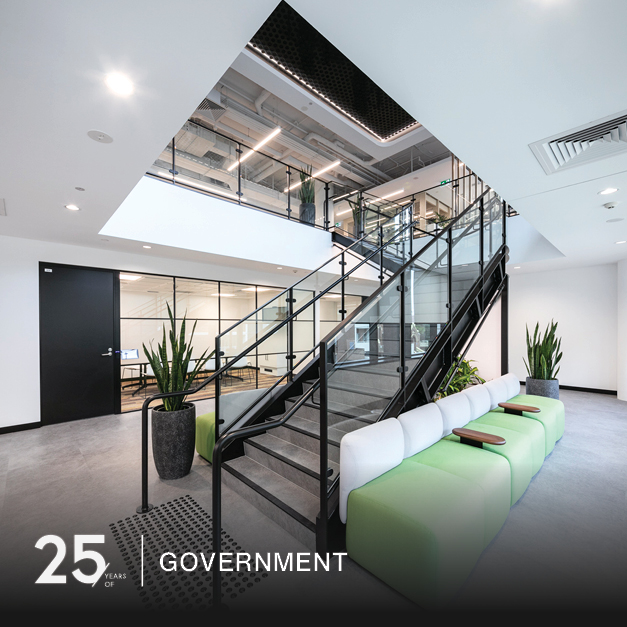 We have proudly built our reputation and commitment to quality through a diverse range of Government projects. Since 1996, our award-winning team has partnered with Federal, State and Local government agencies to deliver interior, refurbishment and construction projects across the eastern seaboard of Australia.
We specialise in all Government Departments including Education, Health, Justice, Transport, Industry, Premier & Cabinet, Regional, Finance and Service.
Our focus is providing innovative, functional, and smarter solutions. Our team are well-versed at meeting stringent Government compliance and reporting requirements and offer strong expertise when working within unique Government constraints.
View our Government portfolio here