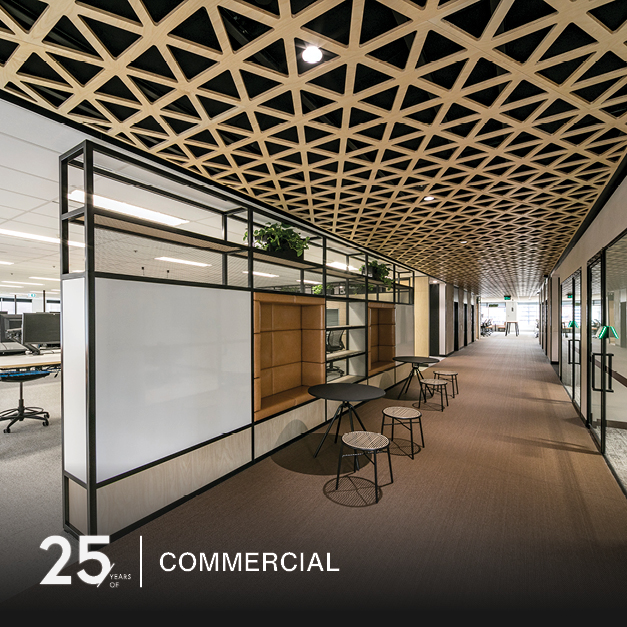 INTREC has dedicated 25 years to developing a comprehensive understanding of the commercial sector to deliver premium-grade refurbishment, fitout and construction projects tailored to specific corporate needs. Many of our projects are delivered within sensitive live environments, which requires extensive planning and management to prevent disruption to building occupants.
Our extensive experience allows us to apply various methods to manage risks such as site security, clear access maintained for building users, existing services disruptions, dust, sound and vibration prevention.
Through our experience, we recognise the importance of diversity, wellbeing, and collaboration in a workplace. We adopt a consultative approach to every project, strengthening our relationship with our clients.
We provide personal attention, dedication, and mindfulness to ensure we deliver commercial spaces and designs that inspire employees to innovate, collaborate, and perform at their best.