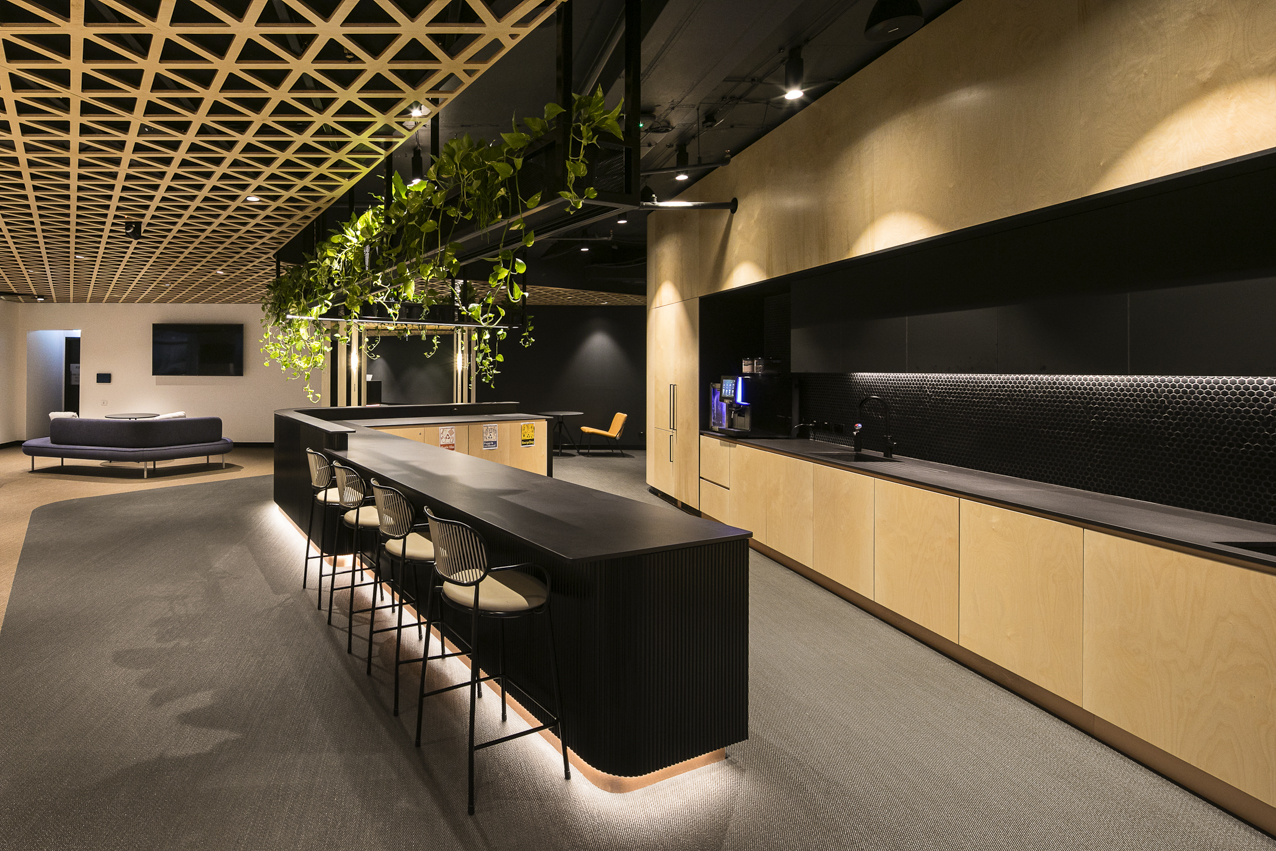 A High End Office Space for GHD
In early 2020, our team completed the first stage of a commercial interior refurbishment at GHD's office space on Castlereagh St in Sydney's CBD. GHD is a leading global professional services company, operating in the markets of water, energy and resources, environment, property and buildings, and transportation. The company was seeking a modern, sustainable and digitally enabled office space to complement its collaborative and diverse workplace culture. INTREC were engaged to deliver this project, upgrading GHD's existing spaces.
Surrounded by active buildings and live offices on adjoining floors of the building, our team operated in a live environment, creating minimal disruptions to the surroundings. This three‐floor office refresh includes a new office fit out containing new open workstations, meeting rooms, quiet rooms, utilities, kitchenettes and break out area along with reception and waiting spaces. INTREC commenced Stage 1 works in November 2019, which was delivered in February 2020 (pictured). All three stages are due for completion in June 2020. With many architectural finishes and features including perforated timber ceiling, sprayed acoustic finishes and bolon vinyl, the Piccadilly project will create a detailed and high‐end office space for GHD employees.
Level 15 was demolished then refurbished during Stage 1, with a complete services upgrade. This refurbishment also included the installation of a reception and large breakout area, boardroom kitchenette, training rooms, open workstation areas, offices and meeting rooms. We have now commenced Stage 2 of this project which consists of the demolition and complete refurbishment of Level 12, as well as all the features also installed during Stage 1. Similarly, during Stage 3, Level 14 will receive the same upgrade, adding cohesion across all levels of the GHD office space.
INTREC specialises in commercial interior refurbishments, bringing new life to corporate spaces that encourage collaborative working and efficiency in the workplace. If you are looking to upgrade your existing infrastructure, please get in touch via our Contact Form.