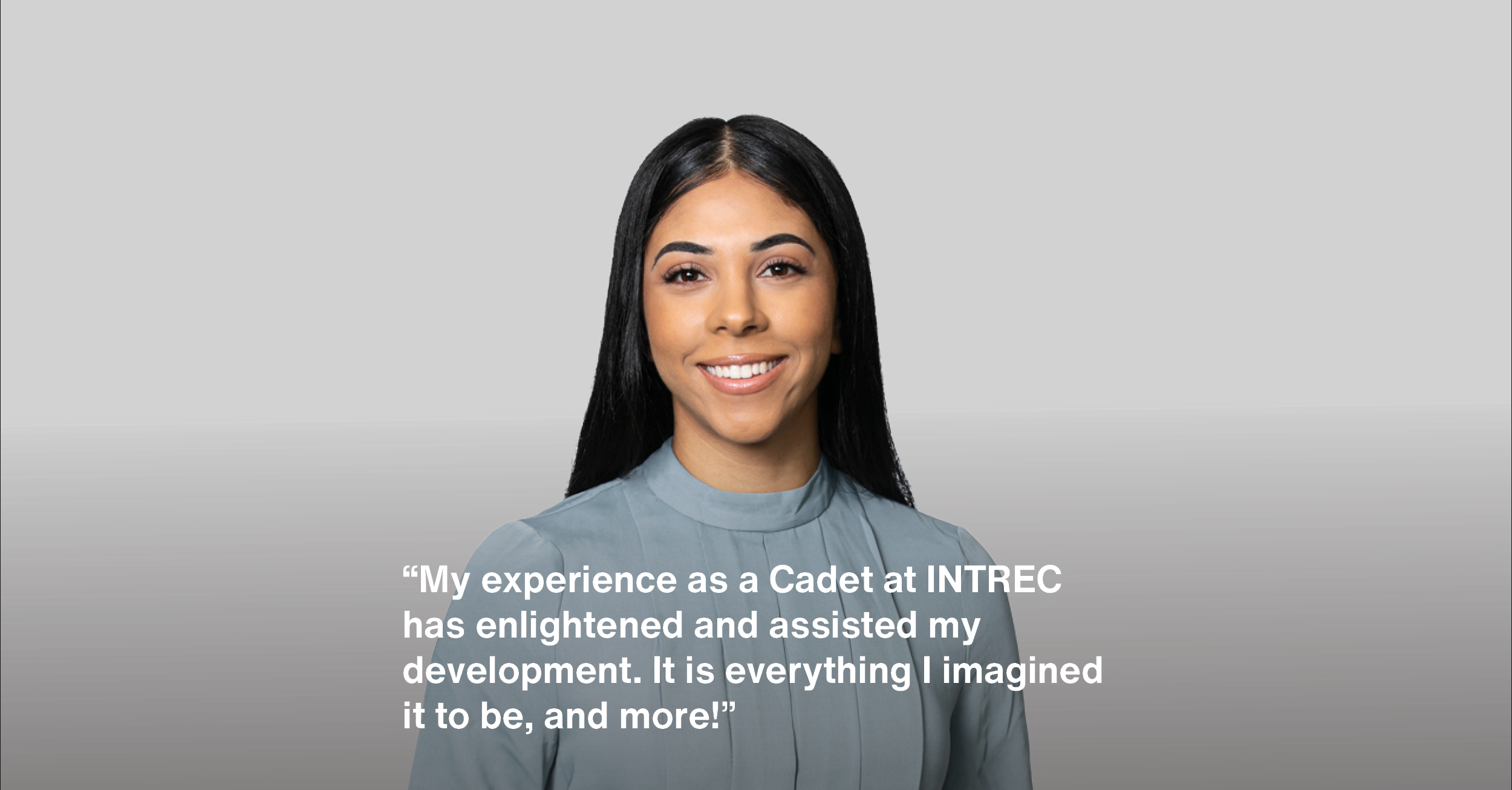 Recently, we sat down with one of our Construction Cadets, who provides insight about her role at INTREC.
Here's how it went!
What do you like about your role?
My role as a construction cadet has introduced me to a collaborative and healthy work life balance that has assisted me in preparation for the construction industry post studies.
I enjoy being part of such a diverse team and developing knowledge across all areas of the business, both on-site and in the office. While I am currently working from home due to Covid-19, my team continue to involve me and find solutions to continue providing a collaborative learning experience through online courses.
Describe your experience as a Construction Cadet?
My experience as a construction cadet at INTREC has enlightened and assisted my development.  It is everything I imagined it to be and more. I am constantly challenged and without a doubt, I learn something new every single day. I have the opportunity to connect and communicate with a diverse clientele, which has increased my interpersonal skills.
How has INTREC helped with your learning and development?
My team make my learning and development their number one priority. Within INTREC'S Cadet program, we have the opportunity to work across the entirety of the project and develop a greater understanding across all fields of the business, including estimating, contract administrating and design.
What is your advice to women who are thinking about a career in the Australian construction industry?
My advice to women thinking about a career in the Australian construction industry is to accept every invitation, seminar, and opportunity to learn more. Ask plenty of questions, if you are currently studying, reach out to your tutors and ask them for advice. Most importantly be confident and open to learning something new every day because I guarantee, no two days are the same.
Is there anything else you would like to add?
Knowledge is power, and the construction industry is all about honing your skills. The more you know, the more your skills are transferable to different areas, and the more capacity you'll have to grow.
To learn more information about current career opportunities at INTREC, please contact amelia.pritchard@intrec.com.au or visit our careers page.