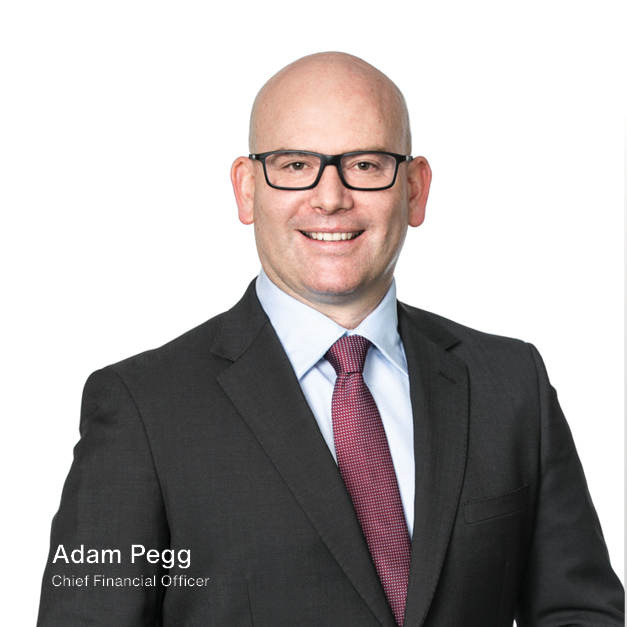 We're pleased to announce the recent appointment of Adam Pegg as INTREC's Chief Financial Officer. With over 20 years of experience in the finance, engineering and construction industries, Adam is responsible for managing INTREC's finances and supporting project delivery, growth, risk and compliance throughout INTREC as it moves into the next stage of growth.
We sat down with Adam to discuss his experience and key strengths:
Q: How long have you been in the construction industry?
Adam: In my early career as a Chartered Accountant, I provided advisory services to a number of construction groups. I left Deloitte in 2006 and have since spent the last 15 years in various roles spanning engineering and construction services.
Q: Tell us about your recent experience.
Adam: Most recently, I was Chief Financial Officer of a labour hire and road services group. Prior to that, I was General Manager (Finance) for the global engineering firm, WSP. During a time of high growth, I had a lead role in the integration of WSP and Parsons Brinkerhoff firms, finance transformation initiatives, M&A activity and improving operational performance.
Before my time at WSP, I held senior finance positions with the equipment rental business Coates Hire, and with renewable energy developer and operator, Infigen Energy. In these roles, I oversaw finance operations, planning and analysis, the delivery of ASX requirements and tax management.
Q: What would you consider to be your key strengths (both personally and professionally)?
Adam: Professionally speaking, I've got a genuine passion for building and the construction industry, and seeing that what I do contributes to the built environment that we live in. I'd consider myself to be personable and approachable, and I like seeing the people around me succeed through coaching and mentorship.
A key professional strength would be the breadth of my finance experience, which spans most aspects – reporting, tax, treasury and systems. I'm always looking to innovate through systems and technology to achieve big-picture commercial objectives.
As a person, I'd describe my self as generally optimistic, calm under pressure and energetic. Outside of work, I enjoy being outdoors with my kids at the pool or beach, with their sports or my own (I'm a keen golfer!).
Q: Tell us about the services you will deliver as INTREC's Chief Financial Officer.
Adam: I'm coming into the Executive Management team with fresh eyes and the objective of continuously evolving INTREC's financial environment, systems and processes. I'll provide support for projects with insights and information, and also help to manage risks through tools and systems.
I'll be providing leadership and coaching for our Finance Team and compliment all business divisions with commercial acumen and project accounting expertise.
Q: What excites you about your role at INTREC?
Adam: INTREC has built a solid foundation based upon years of delivering great projects, and through its people. This provides a great opportunity to grow the business and continue to deliver outstanding projects. I'm excited about the large role I can play as part of a strong Executive Management team.
I'm also excited by the opportunity to bring my experience and expertise to INTREC and use it to continuously improve and take the business from strength to strength.