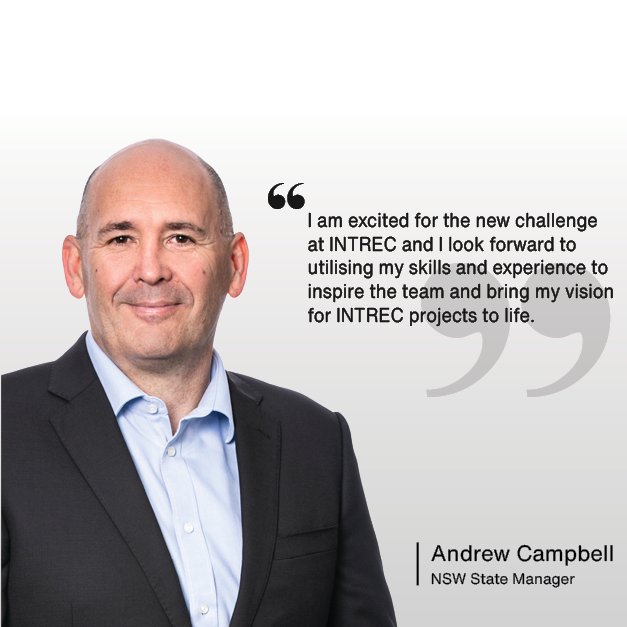 "For over 25 years, INTREC has built a solid reputation for delivering quality projects in New South Wales, Victoria and Queensland. My role here at INTREC, will be focused on strengthening this position and identifying new opportunities for continued growth.
Construction is something I have always been passionate about, I have extensive experience within construction and development management, covering a range of large and smaller scale projects in various sectors such as Aged Care, Commercial, Education, Hotel, Infrastructure, Laboratories, Residential and Retail.
As the NSW State Manager, I will be responsible for all business in NSW including staff management, business development, client relations, tendering/estimating, overseeing the delivery of all projects, health & safety, industrial relations, and insuring compliance with INTREC management systems and procedures.
We have been hard at work recently, with some great news to share over the next couple of months, watch this space!"
#INTREC Our Difference is Our People.