Community
Boasting an energetic, positive and unique company culture, INTREC extends our dynamic enthusiasm to our wider community through our Corporate Social Responsibility initiatives. For INTREC, Corporate Social Responsibility is so much more than just a responsibility, it is a passion and drive to improve our surroundings, shaping communities and building a better tomorrow.
INTREC are proud to support Indigenous opportunity in the construction industry. Through our partnership with Hymba Yumba , an education and community-building initiative for Aboriginal and Torres Strait Islander cultures in Queensland, we have been able to donate vital equipment for the school's curriculum, as well as offer pathways for students looking to embark on a career in construction. We're committed to building genuine relationships based on trust, respect and a shared goal of diversity within our industry.
At INTREC we support a healthy and active work-life balance. Our team actively participate in marathons and sporting events to raise funds for various charities. The proceeds from our annual Golf Day are donated to the Bear Cottage Charity, who are dedicated to caring for children, parents and families with life-limiting conditions.
We also host events and initiatives in support of Mates in Construction, Royal Flying Doctors, Our Neighbours Ministry, International Women's Day and the RSPCA. We also support many other events throughout the course of the year, giving the opportunity for our staff to network and socialise, developing relationships within the industry.
Sustainability
Growth is embedded in INTREC's very foundations and fostered through every facet of our organisation, from our people to our projects. We are committed to creating sustainable solutions and building for the future, generating a better tomorrow.
We recognise that our industry and client needs are constantly evolving, therefore we need to remain nimble and dynamic in every aspect of our functionality, especially in sustainable practices. We always choose the most sustainable options and are constantly developing and adjusting our Environmental Management Plan to better off our planet.
We don't resist change, we embrace it and will continue to apply strategies that maximise the achievement of ecologically sustainable development in the design, construction and operation of the Works, including reducing pollutants, greenhouse gas emissions and demand on non-renewable resources such as energy sources and water.
INTREC has implemented software programs that aid in functionality, eliminating a stack of paperwork and subsequently decreasing our company's environmental footprint. We are committed to continuing to make saves wherever we can, in order to better off our environment.
We have optimised sustainable technologies in many projects including, but not exclusive to, INTREC's NSW Head Office space, the UoW Thermal, LED and Solar PV Upgrade, the Redlands Indigiscapes Centre Extension and the New Luxury Estate Development 'Essentia'.
INTREC has a strong commitment to creating sustainable solutions and shepherding a brighter future.
INTREC are proud to have been the Head Contractor on Green Star accredited fitouts, including:
Maddingley House Rail Upgrade (Ballarat Line Upgrade) – VIC;
GHD Corporate Offices – NSW;
NAB Commercial Offices – NSW; and
University of Sydney – United States Studies Centre – NSW.
Diversity & Inclusion
INTREC is a community in which equal opportunity and participation is strongly encouraged. We're committed to fostering an inclusive workplace culture, where our people are valued and respected regardless of gender, age, ethnicity, sexual orientation, physical ability, lifestyle and religious beliefs.
We truly believe that our difference is our people, and promote diversity as a catalyst for innovation and creativity.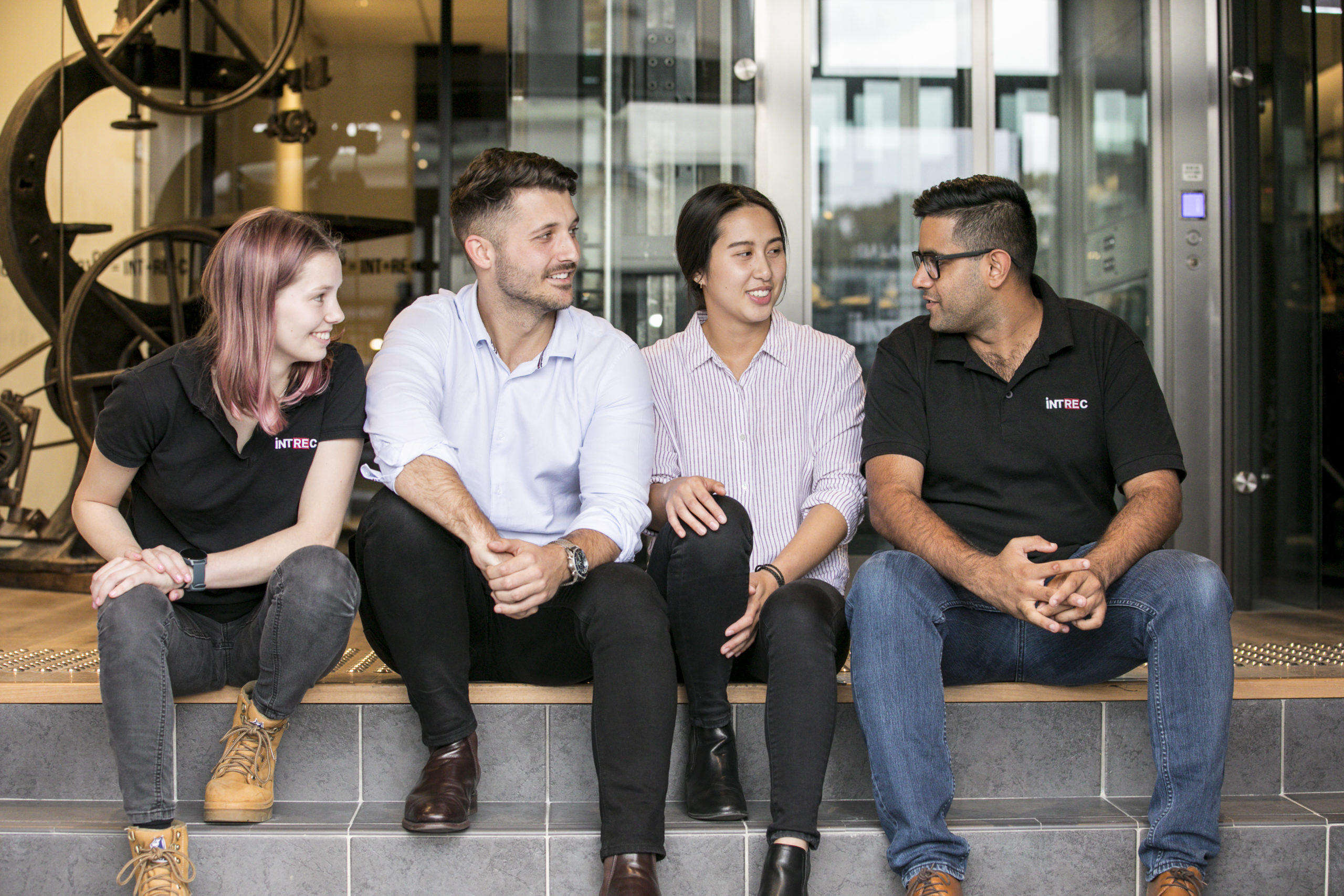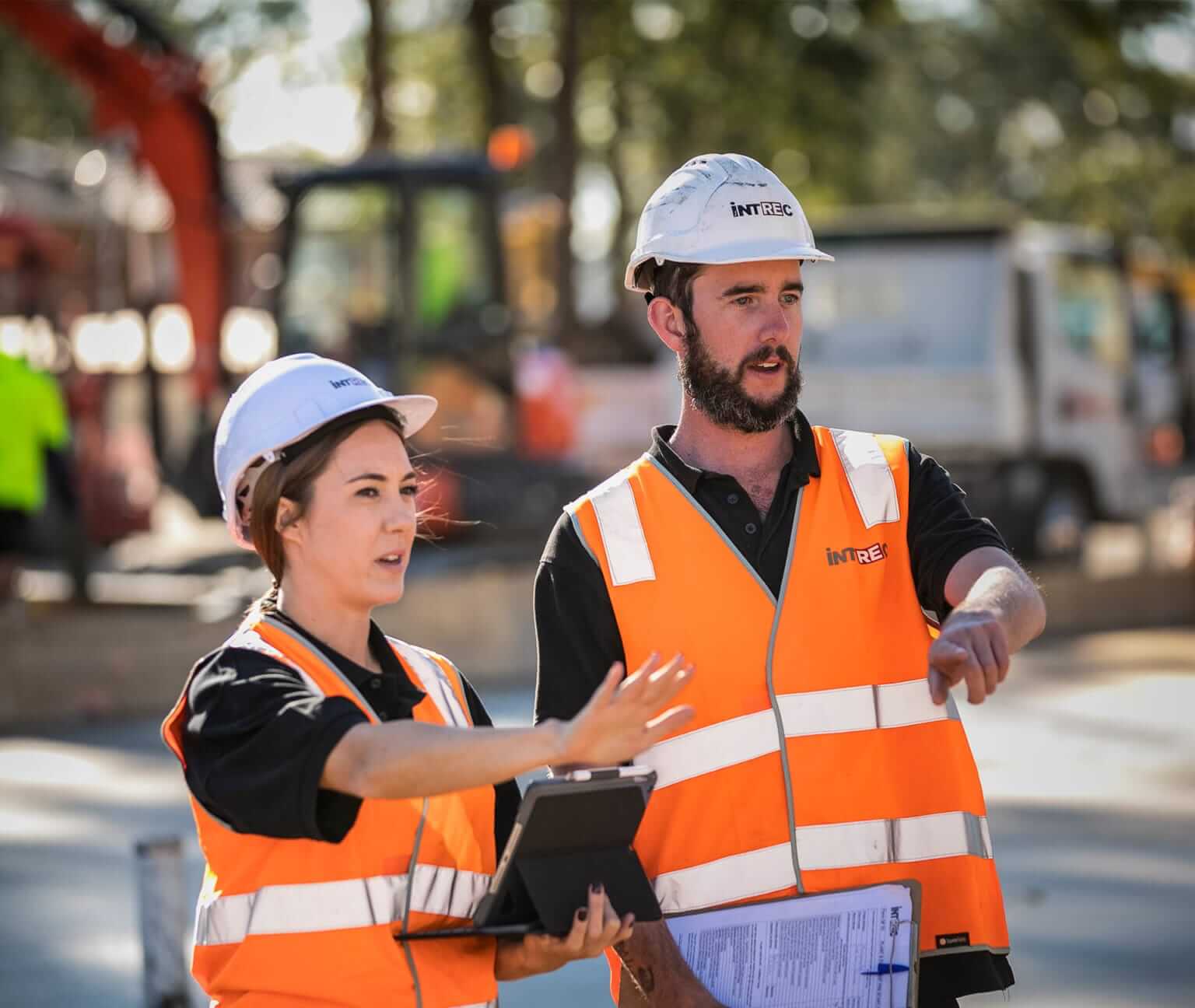 Partnerships
INTREC is a Corporate Partner of the Queensland Division of the Property Council of Australia.
The Property Council has a long history of influencing public policy and delivering outstanding member services.
INTREC joined the Property Council as an Associate Member in 2015. Since then, INTREC has attended hundreds of events, conferences, seminars, member briefings, cocktail functions, golf days, lawn bowls and awards evenings. INTREC is committed to shaping communities and creating spaces for future generations, and this commitment aligns strongly with the ethos of the Property Council of Australia.